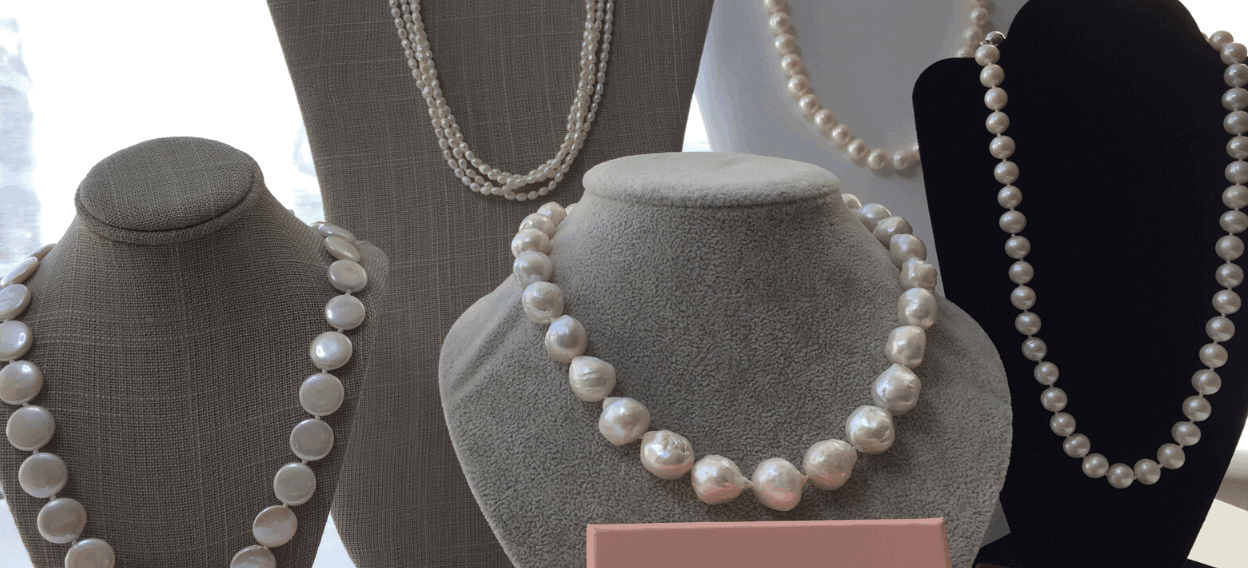 A pearl necklace will always make you feel and look great!
A pearl necklace will always help you feel better. Not only does it look great on but the lustre or glow of the pearls reflects on your skin to make you look great. Choose the necklace that suits you best- will it be the classic round pearl in large or small size, or the unusual, unique and different  baroque  necklace. There are plenty to choose from at ilovemypearls. And don't forget all pearls come with certificate of authenticity, easy returns policy, and beautifully gift wrapped. And you can be sure of getting the best value around as we are a small business and deal directly with the pearl farms to buy our pearls
 https://www.telegraph.co.uk/women/womens-life/10833822/Why-pearls-are-a-girls-ultimate-best-friend.html
Rest assured that our team knows what they are doing in determining real and fake pearls. Our Pearl expert is certified by the Gemological Institute of America. And is a  Pearl Graduate with a Diploma in Peals. This ensures you get the best quality pearls. The  Pearl Authenticity and Identification of Pearl Source are proof that our Pearls are  genuine Pearls  We have the quality control systems in place to guarantee that.
What do we look for in Pearls? Well we're guided by the GIA 7 Value Factors which indicate the quality points in Pearls.  They are a guide to the value of the pearl. These are: Size, Shape, Colour, Lustre, Surface, Nacre thickness, and Matching.