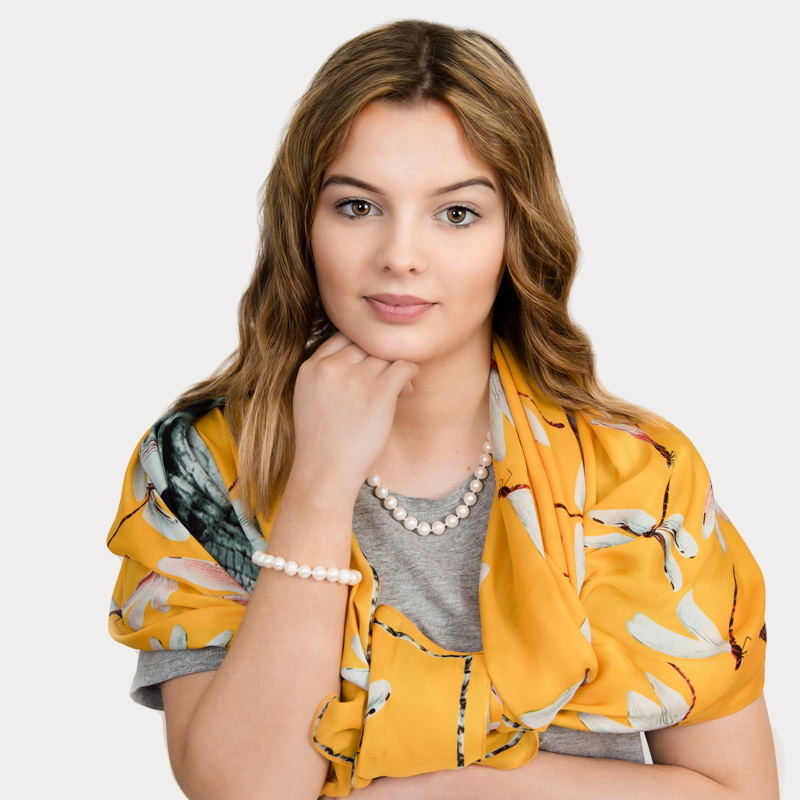 Pearl necklace
We've seen the odd image of celebrities wearing pearls and thought that will never catch on but we were wrong. Harry Styles, Marc Jacobs, and the Jonas Brothers all have caught on and that will start the trend …..Expect to see up and coming celebs cashing in on this years latest pearl fashion.  But maybe they are just catching up with the cool guys from way back ….here's Pierce Brosnan from the 90's sporting what looks like a Tahitian pearl!
I've always thought that pearl necklaces were pretty, but just a little formal for my taste . . . until now. Turns out, there's a new breed in town, and they're not like your grandmother's pearls. After everyone's obsession with seashell jewellery last Summer, it seems like pearls are taking centre stage this season. While you may think of Old Hollywood glam starlets like Grace Kelly, 2020 has unleashed a modern iteration on the timeless trend that's been spotted on everyone from Harry Styles to Gigi Hadid. Harry could very well be the unofficial spokesman for how to rock pearl necklaces with all of the notable times he's worn one recently. (Our favourite is when he wore one to the 2020 BRIT Awards with a purple Gucci suit.)
Like the new generation of stars wearing the trend, the necklace itself has gotten a modern twist. Think unique shapes and fun additions like initial letters and colourful beads added to offset the traditional feel. Brands like Timeless Pearly have been spotted on countless street style stars because of its adorable pearl initial letter necklaces. The reason these necklaces have gotten so popular is because they're easy to style and endlessly versatile. A dainty pearl necklace is perfect to soften up a more structured look like a suit, while a colourful beaded style is just the thing to punch up your everyday outfit of a t-shirt and jeans. Keep reading to see how some of our favourites have styled the trend and some of our favourite selects.