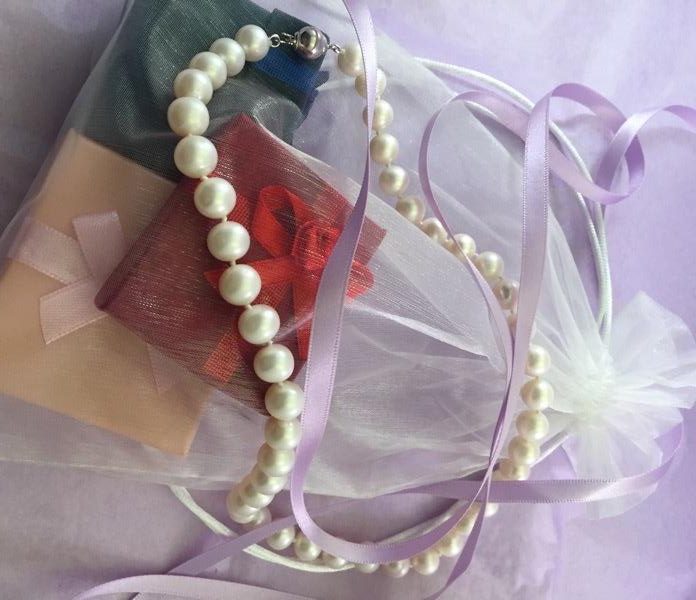 Wedding Pearls
A beautiful pearl necklace, bracelet and earrings is a lovely option for brides, as well as matching bracelets for bridesmaids. Think about giving the Mother of the Bride a lovely set of classical Pearls. Pearls are a beautiful choice for bridal jewellery on your wedding day.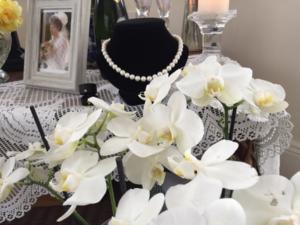 Pearls are simple and perfect — and can be worn long after your wedding since they're a staple of a fine jewellery wardrobe. So if you're going to wear pearls as bridal jewellery, what will you wear and how will you wear them? Think about your dress — its neckline, length and proportions. A design that shows a lot of your neck and clavicle — like strapless, off-the-shoulder, V-neck or square — really should be completed by a necklace.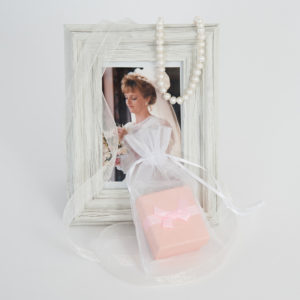 A single or double strand of pearls worn as a choker or longer always looks fantastic and elegant. Those pearls don't have to be white, either. All-black or a mix of white and black strands or other colors can be absolutely stunning and a little unexpected.  In addition to their bridal beauty, pearls possess certain meanings when it comes to a wedding day. Purity: Similar to the traditional meaning of a white dress, cultures throughout the ages have believed pearls symbolize purity. Happiness: Folklore says that wearing pearls on your wedding day will bring a happy marriage. Some believe a pearl is a representation of a tear and by wearing pearls, you ensure a lifetime of joy with your future spouse. This superstition is practiced by many brides who hope not to shed any tears in matrimony. A Customary Gift: It is common for a groom to give his bride a piece of pearl jewelry on their wedding day.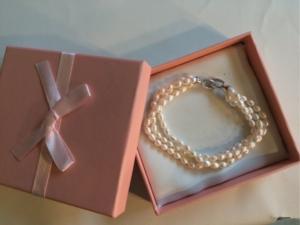 Depending on her style, a gift could range from an elegant ring to a classic strand of pearls. In some families, it is actually tradition for the future mother-in-law of the bride to hand down pearls that belong to her, or gift her daughter-in-law with a new set.