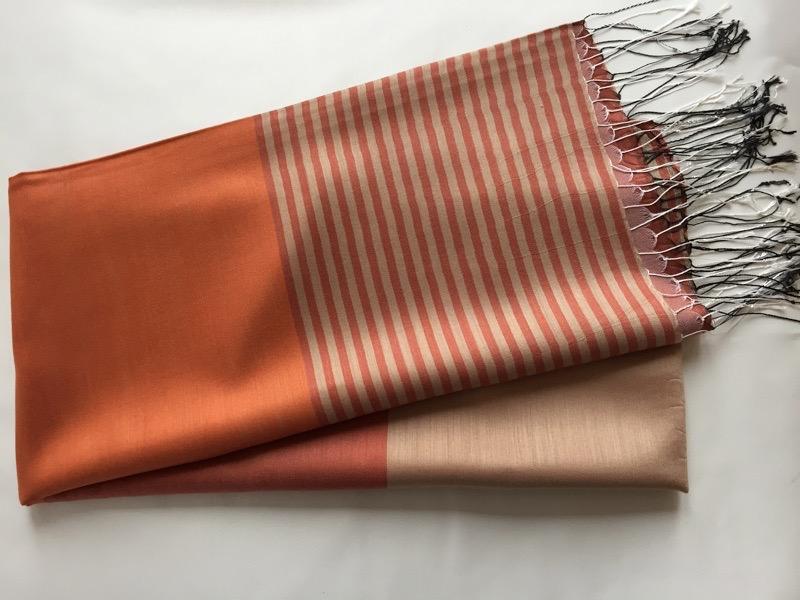 Why do we have silk scarves on a pearl jewellery website?
Well, the reason is that they go together so well as the perfect matching accessories to any outfit. A lovely pearl necklace and a vibrant, and colourful silk scarf will transform any outfit into an elegant and sophisticated look. 
From the natural organic gem-the Pearl, to a natural organic fibre-silk. Made for each other –Pearls and Silk just go together.
Our limited edition of silk scarves have been especially selected from a silk farm in China-home of natural silk. Each scarf has a unique design and is made from 100% pure, luxuriou silk. Most are hand turned and digitally printed. Size options are : the large scarf/shawl 100×100
Medium scarf 90×90 and the smaller neck scarf 60×60.
We also have a new light scarf/shawl made from pure silk sourced in Laos- this is the largest one we have -180cm x 60cm. Silk scarves This fine silk makes for a great shawl for nights out or when sitting in an air conditioned room.
They make the perfect gift or combine with a set of Pearls and you have chosen the most luxurious gift. Like Pearls silk is special –rub it together and feel the warmth that only comes from real silk. Silk will keep you cool in summer and warm in winter. A beautifully coloured silk scarf will make all the difference to your outfit whether a winter coat, a spring jacket or an evening dress.
Our silk scarves are specially priced to make them irresistible. Think about it – a pure silk scarf and a genuine Real Pearl bracelet or necklace for under €100! And remember for each purchase of "Silk and Pearl" we will give you a beautiful surprise pearl gift -totally free! But for a limited time only!!!