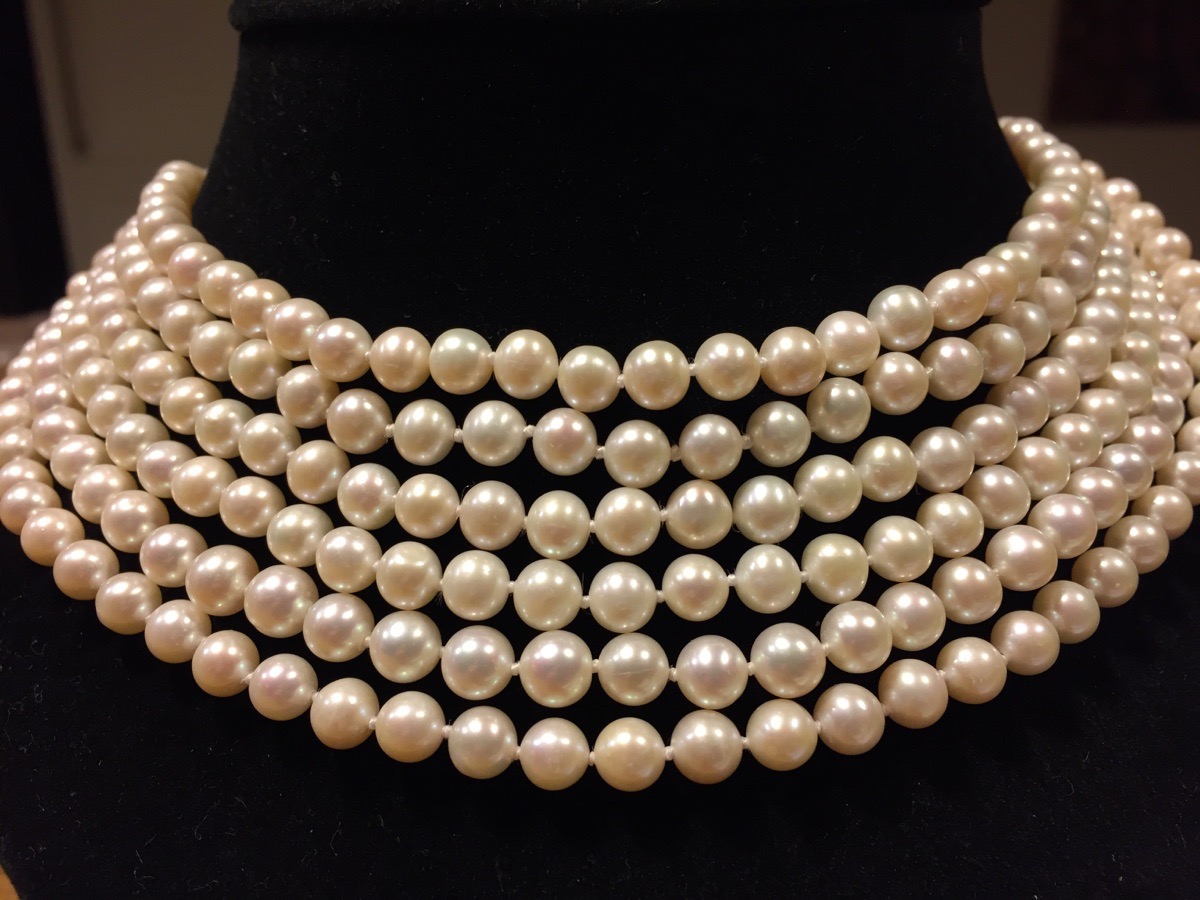 Fashion with Pearls
Do the Pearl fashion test. Go into the newsagents or supermarket and scan the fashion/women's magazines and see who's wearing fashion  pearls. Previous  months it's Kate and Meghan on Hello cover. Who is it this month? There's a lot about shells and pearls in Vogue and Elle, pointing to the sea as an influence on fashion jewellery. 
Have you seen the film The Favourite? Well, it's well worth watching if you like Pearls as  it seems like they are everywhere. So, beautiful white, black, green, natural fashion  Pearls. Most are Baroque style and looking fabulous. OK maybe a bit overdone and probably not 100% accurate but they look stunning.
Our pearls are right in the middle of this fashion trend. We have lovely baroque pearls both earrings, necklaces and bracelets. As well as more casual and fun pearl jewellery. 
Why have women been wearing Pearls for hundreds of years? It's because of two reasons: they look stunning and they make women's complexions glow. The way a Pearl grows allows light to reflect of it in a special way and so the lustre or glow of a pearl is then reflected onto a complexion -showing off the Pearl and the wearer in the best light!