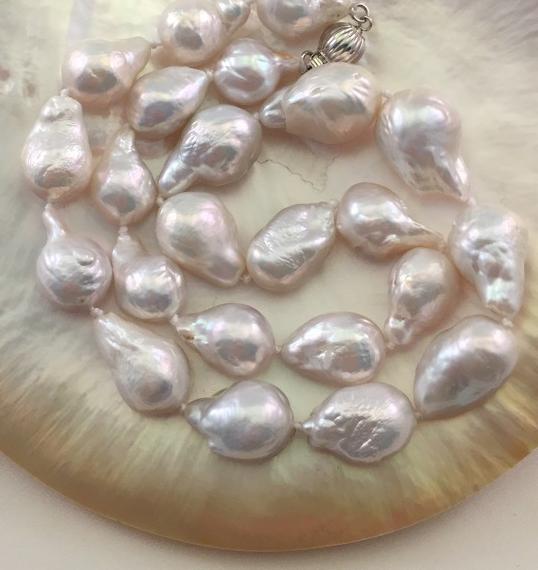 Real Peals or Fake Pearls? Advice from the Pearl expert.
We get a lot of questions from our customers about how to tell the difference between real pearls and fake pearls. Easy answer really: take the pearl and gently rub it against your tooth. If it is smooth and glides across then it's probably a fake pearl. If it's chalky and slightly rough then it's a real pearl. Be gentle though. 
We deal with  freshwater pearls here at ilovemypearls. Our pearls are naturally grown in freshwater ponds and lakes in South East Asia, some from the Philippines, some from Vietnam and from Zhuji Province in China. Freshwater pearls are great value and come in different sizes, shapes and colours. We check the quality of the pearls and make sure you get value for money. We look for quality factors such as: shape, surface marks, depth of lustre, nacre and size. We don't sell the other cultured pearls such as Akoya, Tahitian or South Sea. These are lovely pearls but can be very expensive. While our freshwater pearls are much better value and it's often difficult to tell the difference between the types of pearls. So have a good look at our  freshwater pearls in the confidence that you are buying the real thing.